10 Best Pirelli Tyre Shops In Dubai

Here is a list of the best pirelli tyre shops in Dubai 1. Fasttrack Emarat 2. Dubai Tyre Shop 3. PitStopArabia 4. Tire.ae 5. TyresOnline.ae 6. Sand Dance Tyres 7. UAETyres.com 8. Saeedi Pro 9. Protyres.ae 10. New Bharath Pitstop


Looking for the best Pirelli tyre shop in Dubai? Look no further! We have curated a list of the top 10 Pirelli tyre shops in Dubai, offering a wide range of Pirelli tyres, professional services, and expert advice. Whether you need summer, winter, or all-season tyres, these shops will provide you with exceptional quality and unmatched performance. Get ready to elevate your driving experience with Pirelli tyres from these top-rated shops in Dubai.



Dubai Tyre Shop


PitStopArabia


Tire.ae


TyresOnline.ae


Sand Dance Tyres


UAETyres.com


Saeedi Pro


Protyres.ae


New Bharath Pitstop


Fasttrack Emarat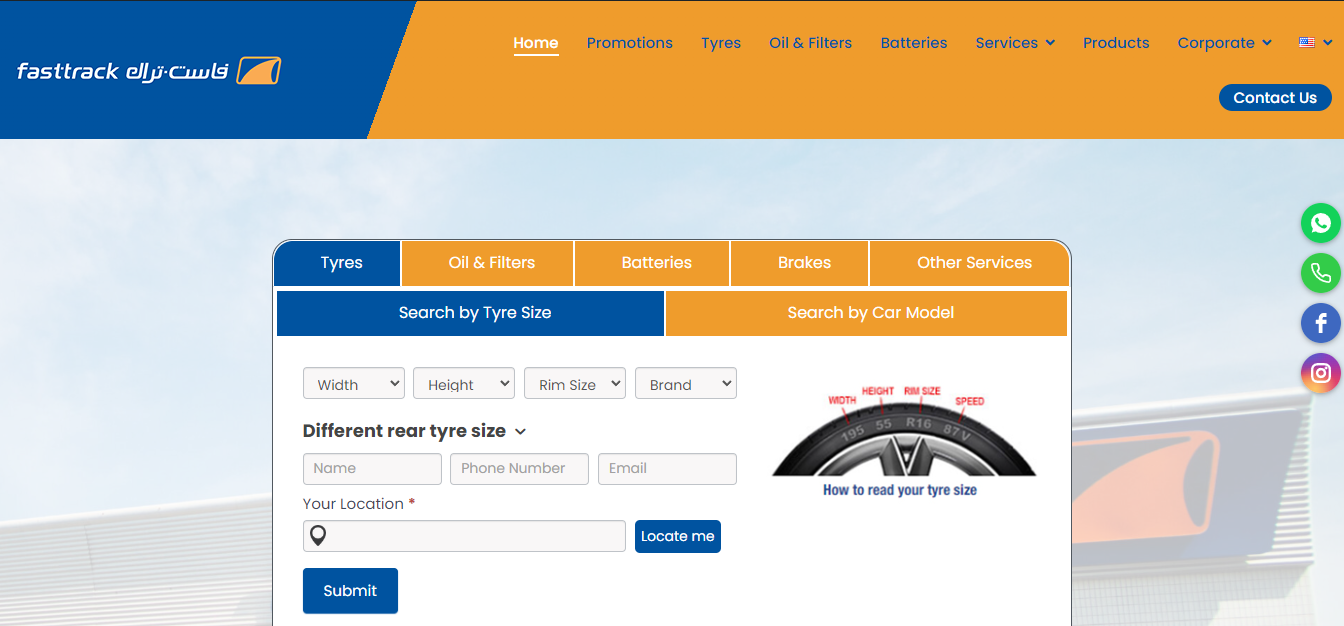 Fasttrack is a renowned car tyre shop in the UAE, providing comprehensive auto repair and vehicle services since 2004. With strategically located outlets in Dubai and the Northern Emirates, Fasttrack cater to individual customers and corporate fleets. Count on Fasttrack for prompt and efficient car maintenance & tyre repair, meeting even the most challenging customer demands.
Location: Emarat Atrium Building - Office No. 239 - Sheikh Zayed Rd - Dubai - United Arab Emirates
Contact: +971 4 343 0405
Dubai Tyre Shop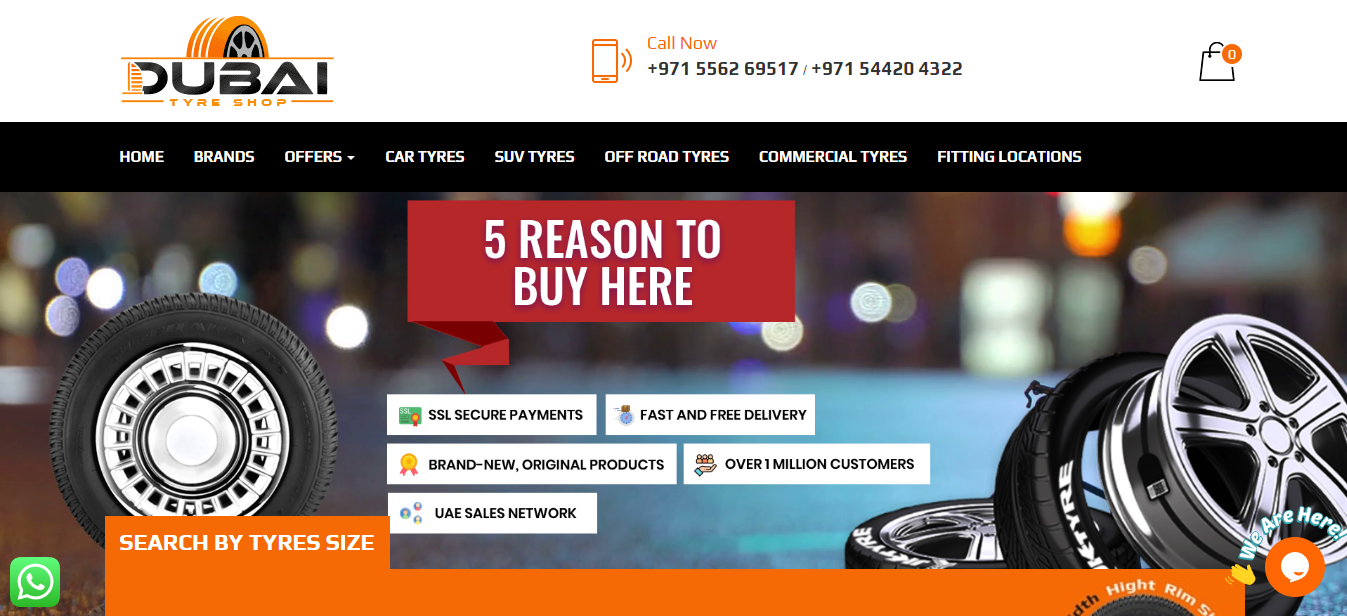 Dubaityreshop.com offers you top quality tire sales and services at affordable prices. Direct sourcing the products from trusted sellers enables them to guarantee you the best with no hidden charges. Rigorous monitoring of each stage of their tire care processes ensures that you receive a top-quality product. Experience Dubaityreshop.com today and enjoy the perfect combination of quality, affordability, and transparency for all your tire needs.
Location: Alqouz Fitting Center, Dubai, United Arab Emirates
Contact: +971 5562 69517
PitStopArabia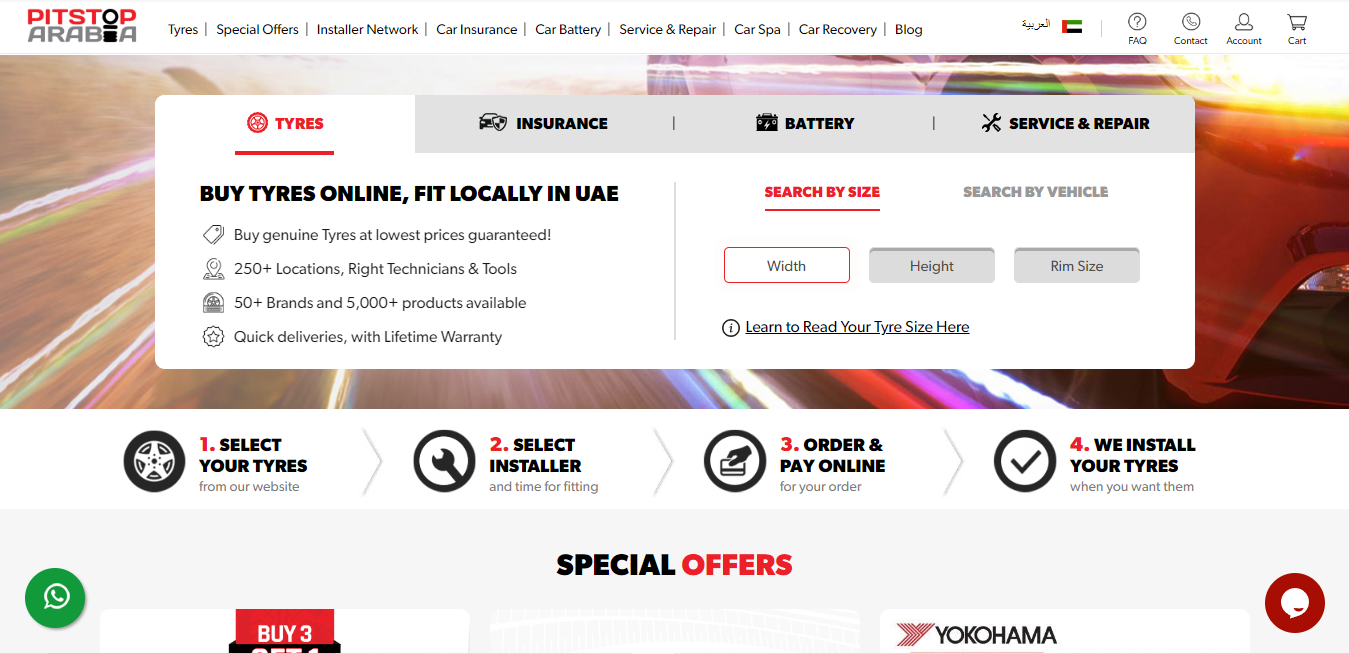 Pitstop Arabia is one of the most trusted tyre shops & service providers in Dubai, UAE. With a wide range of premium brand tyres available, Pitstop Arabia serves clients from all over UAE. They sell premium brands including Bridgestone, Dunlop, Pirelli, Sumitomo, Hankook, and Goodyear. At Pitstop Arabia they make sure that the client gets the perfect tyres for their vehicles at an affordable price. Other than tyre sales, they also provide premium tyre services across UAE.
Location: Building A, Dubai Outsource Zone - Dubai - United Arab Emirates
Contact: +971 4 876 0111
Tire.ae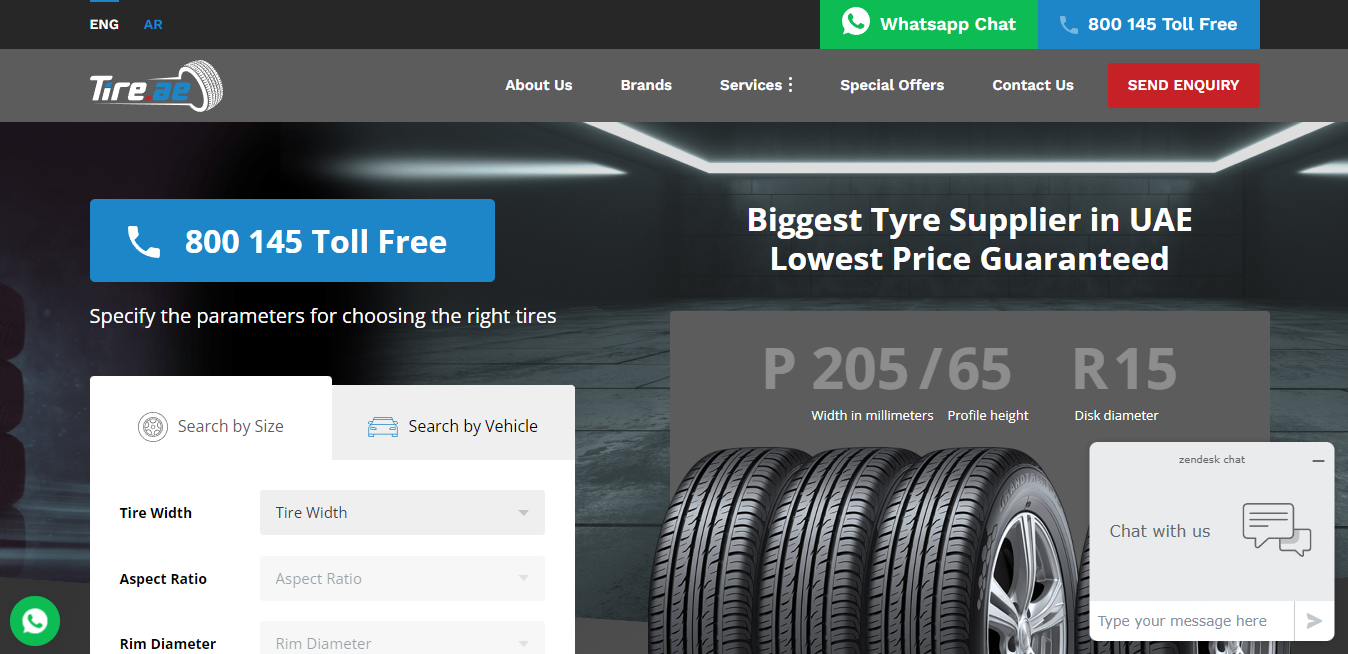 Established in 2004, tires ae is a popular e-commerce tyre shop in Dubai, with a market share all over UAE. With excellent management and an unwavering commitment to the services provided, Tyres ae has been a forerunner in tyre sales across UAE. With a mission to enhance the quality and safety of the customer vehicles, they provide excellent aftersales services aiming for an optimal balance of quality, reliability, and client satisfaction.
Location: #169, Umm Suqeim Road - Dubai - United Arab Emirates
Contact: +971 50 530 3873
TyresOnline.ae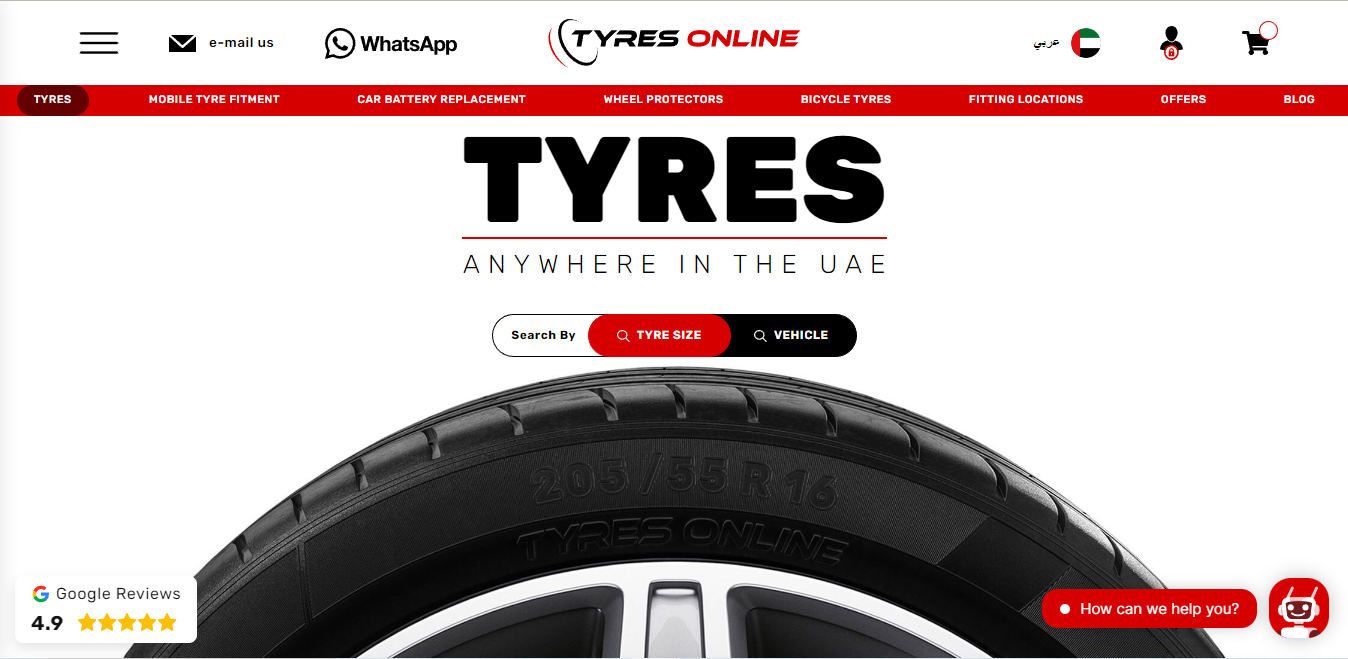 Tyresonline.ae is a dedicated team of tyre and wheel experts, driven by a passion for meeting your needs. With an emphasis on exceptional customer care, our personalized approach ensures your satisfaction. As industry experts, we provide reliable recommendations, simplifying the process of purchasing and fitting tyres. We are committed to making tyre shopping hassle-free for everyone. From product selection to timely delivery across all 7 emirates in the UAE, we exceed expectations. We take pride in offering quality tyres at competitive prices, leveraging online technologies while maintaining personal interaction. Trust Tyresonline.ae for a seamless and satisfying tyre shopping experience.
Location: 2nd Floor Office 223 Block C - Mardoof Bldg. Al Safa 1 - Sheikh Zayed Rd. Dubai - UAE
Contact: 800 255 89737
Sand Dance Tyres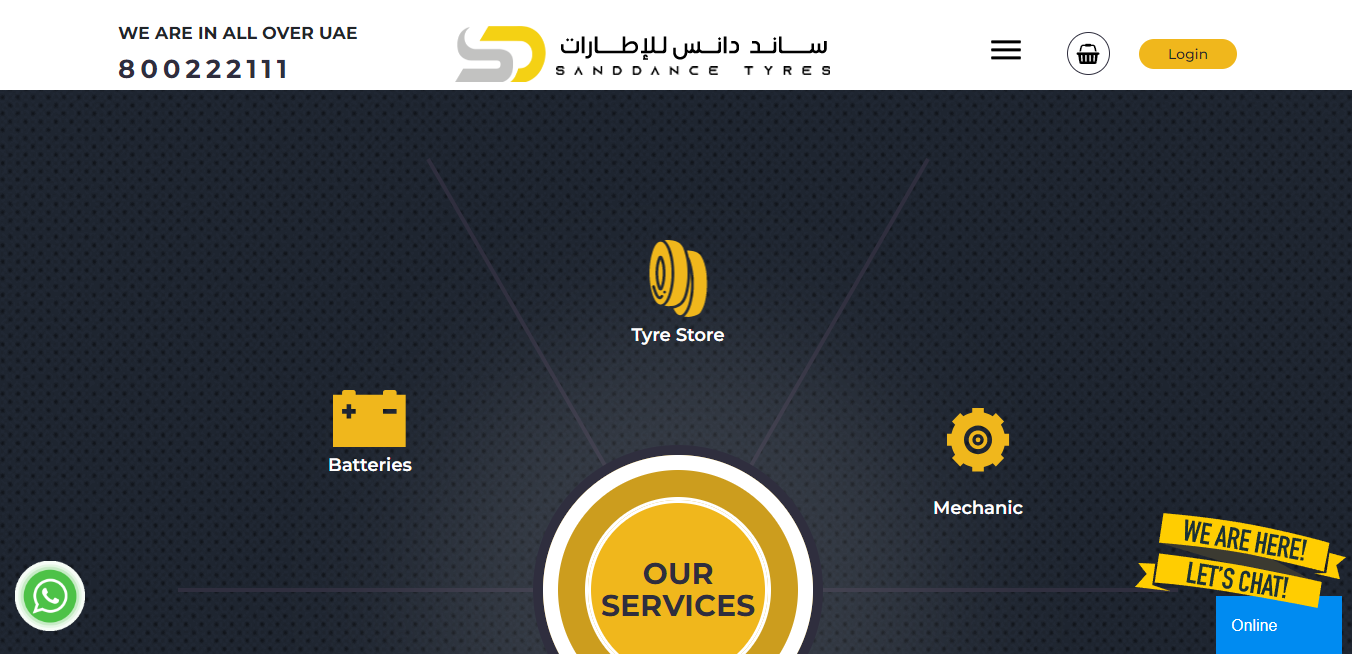 Sun Dance Tyres is a leading provider of automotive services with a comprehensive network of centers all over the UAE. They provide expert services including services for tyres, battery and other maintenance. Sand dance tyres provide a wide range of premium tyres for all sorts of vehicles. Sand dance tyres, with its highly skilled staff, provide the best quality tyre maintenance and servicing throughout UAE.
Location: 43 22nd St - Al Quoz, AlQuoz Industrial Area 4 - Dubai - UAE
Contact: 800 222 111
UAETyres.com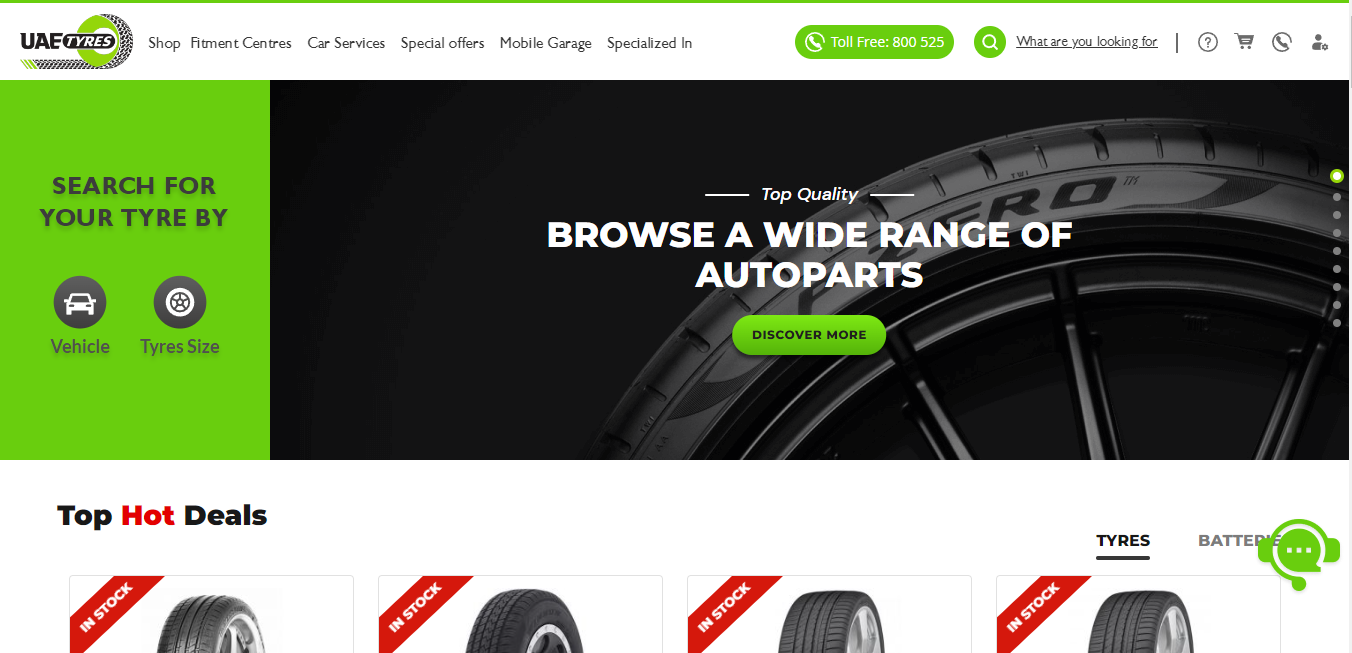 Established in 1987, UAETyres.com, the retail division of Gulf Coasts group, is a renowned player in Tires and Auto Parts Accessories in the UAE for over two decades. The company has grown by leaps and bounds in the past 2 decades and have established a strong network in Al Ain, Sharjah, Dubai, and Ajman along with a rapidly growing list of clients across the UAE, Middle East, Africa, Far East, Europe, and the USA. Their unmatched legacy helps them provide high quality tire and auto parts products and exceptional services to clients globally.
Location: Gulf Coasts LLC Near Emirates Glass - Al Quoz - Al Quoz Industrial Area 4 - Dubai, UAE
Contact: 800 525
Saeedi Pro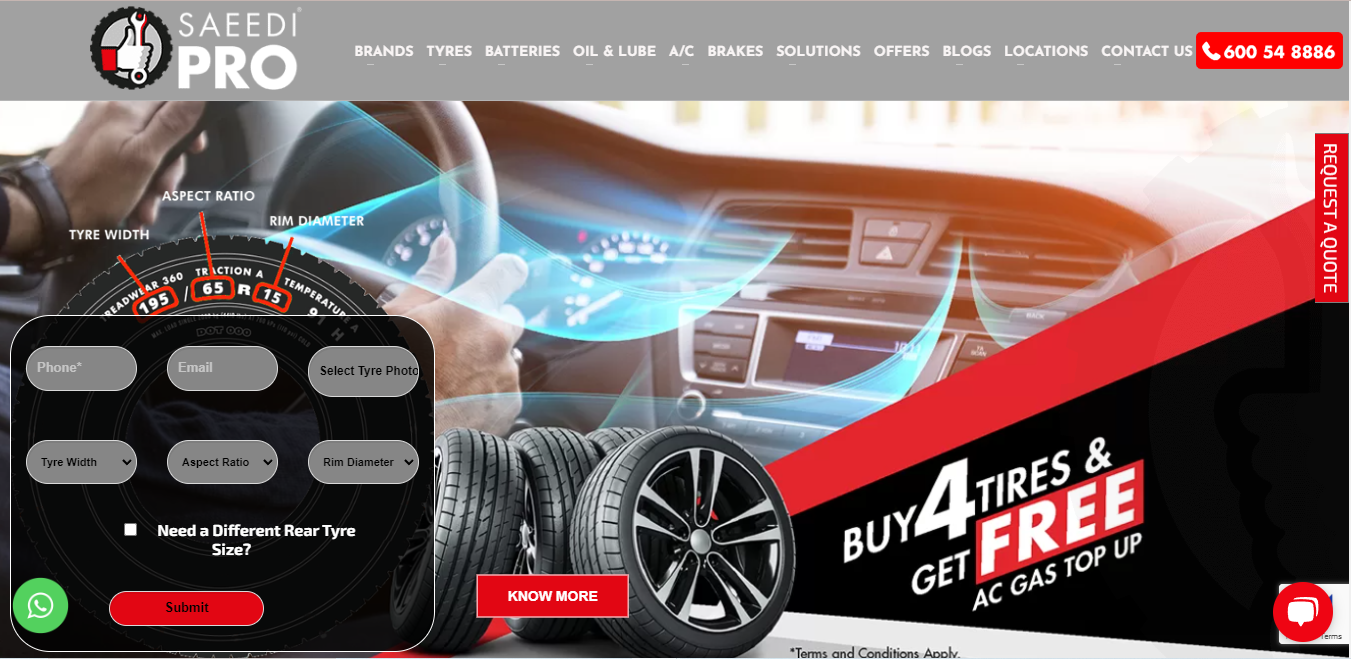 Discover high-quality tyres and authentic auto care products at Saeedi Pro's Tyre Shop and Auto Care Centre in Dubai. With professional services and a wide range of tyre options, find the perfect fit for your vehicle while staying within your budget. Trust the expert advisors at Saeedi Pro for unbeatable prices and exceptional products in the UAE.
Location: Emarat Petrol Station - Al Tawar Area - Al Qusais - Dubai
Contact: 600 54 8886
Protyres.ae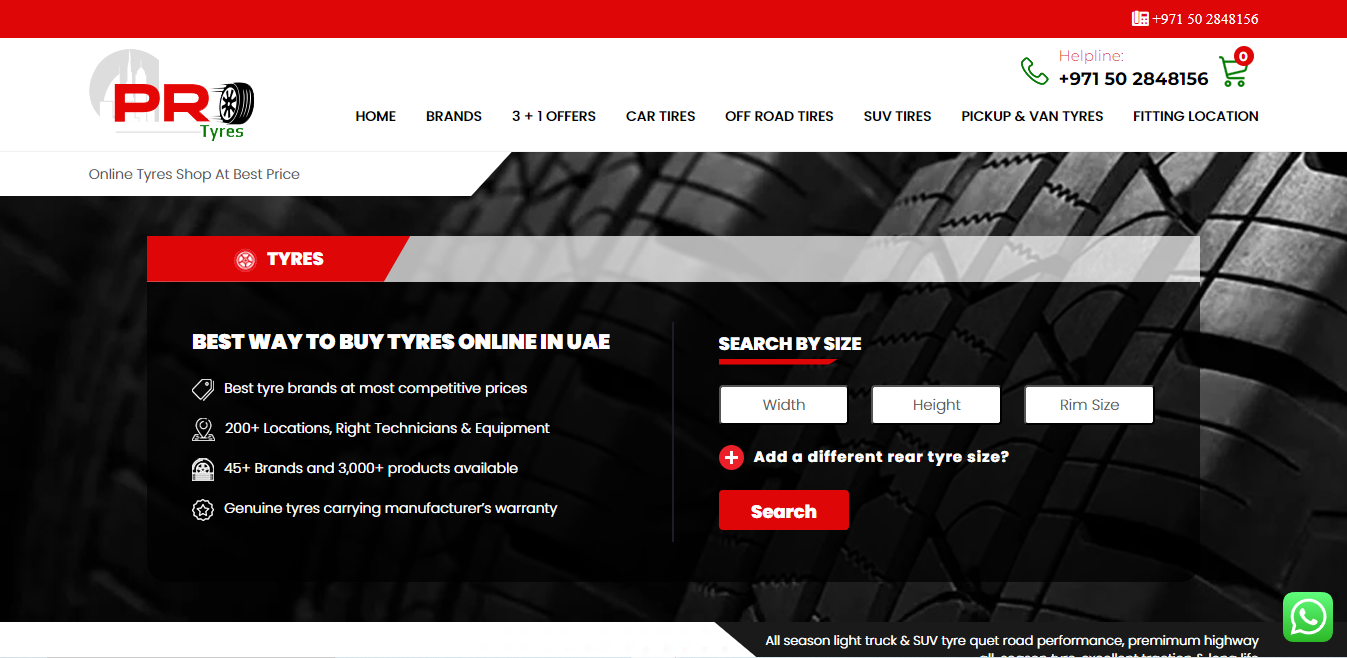 Shop for high-quality tyres in Dubai, Sharjah, Abu Dhabi, and the UAE at Protyre. The online store offers a seamless experience while physical locations boast cutting-edge technology and skilled technicians. Count on our experts for exceptional care, valuable advice, and a wide range of tyres for all vehicle types. Visit Protyres.ae for safety, durability, and performance.
Location: Al Qouz 4 - Dubai - United Arab Emirates
Contact: +971 50 2848156
New Bharath Pitstop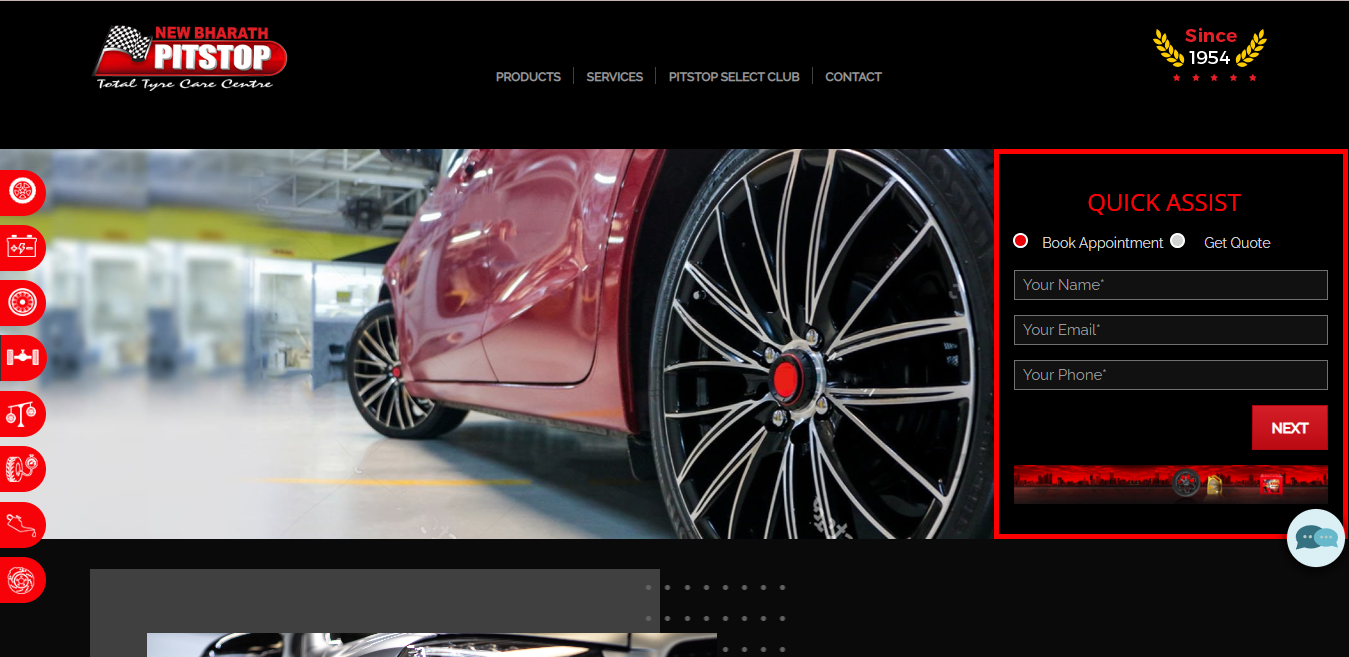 Discover excellence in tyre retailing with New Bharath Tyres. With 68 years of trusted service in India, they now bring that expertise to the UAE. At New Bharath Pitstop, find top-quality tyre brands, quick service, and a commitment to customer satisfaction. Experience a new level of excellence at our one-stop multibrand tyre store.
Location: Opp. Emirates Transport - Baghdad Street - Al Qusais -2 - Dubai, UAE
Contact: +971 558156159