List of Best Custom Website Development Companies in Dubai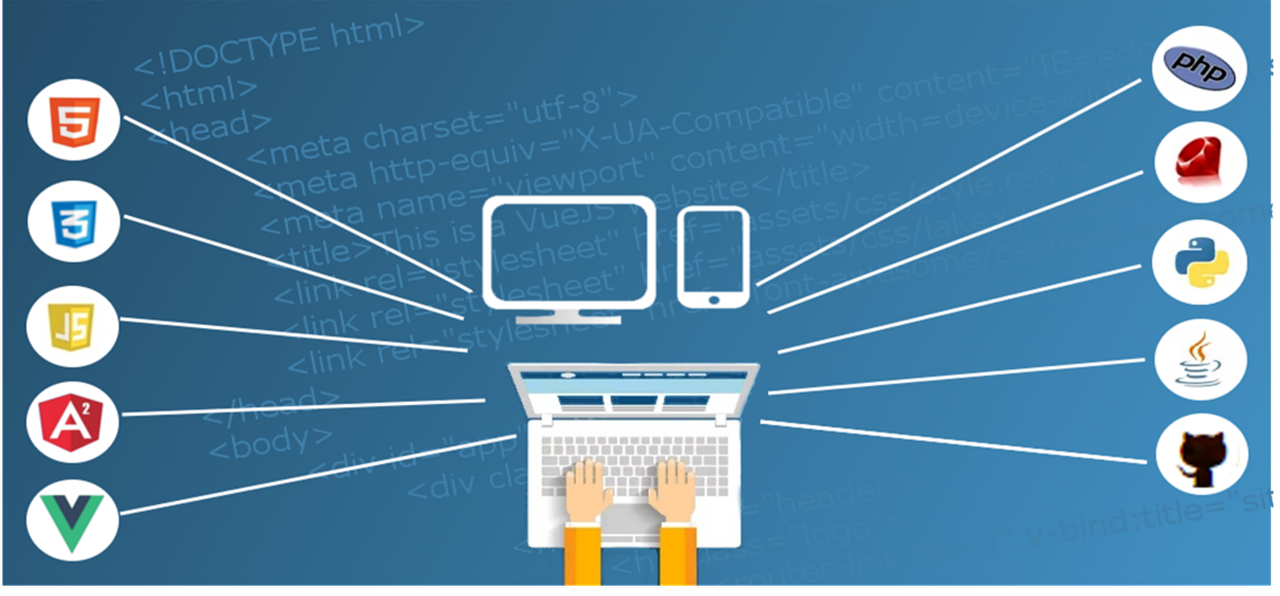 Dubai is one of the most vibrant cities in the world. And it probably is one of the busiest business hubs too. Just Google for any particular type of business in Dubai and some websites will catch your attention.


Wait, why did you notice a particular business on Google out of hundreds of such businesses listed?
It is probably the website that made a difference. You may glance through several businesses but you might stick to a very few based on how their website caught your attention.
So, that's what made the difference — the Website.
Website — the face of your business on the Web
A website is the most important aspect of any business that wants to leverage the opportunities of the internet. Visitors to your website may not take more than a few seconds to leave the site unless it has something to retain the visitor. This is where many businesses have failed miserably while others have succeeded without the support of a big brand name.
That's right. You don't need to be a big brand to show yourself so on the web. Build a super intuitive website, fill it with all the information that the visitors want about your business, make it super easy for people to find what they need — you are then done with the basics.
Hold on — everyone can do this. What makes your website stand above the rest?
There is a lot more you can do beyond the basics, which is what's going to make your website rank better on Google, catch the attention of the visitors and convert them into customers.
Let's explore how an ideal website should be
Before introducing you to the best web development companies in Dubai, I am going to talk about a few things that you should do to make sure the website you are going to build will serve its purpose.


Make the website simple and elegant: A minimalist website has a lot of advantages like faster loading, easier to navigate, mobile-friendly, better compatibility with more devices and so on. But keep in mind that a minimalist design is usually harder than designing a UI-rich website. Making an elegant website with minimalistic UI is an art in itself. You will need support from an experienced UI designer and UX developer to achieve this goal.


Define the purpose and strategy: Before you start developing your website, spend some time looking at what your USP is and prepare a plan to showcase that through your website. Visitors may not spend more than a few minutes on the website even if you build the best in class website. Your success is in convincing the visitors about your capabilities within that short timeframe. How are you going to get people to visit your website? How are you going to convince them to make a customer? This is where you need to build a strategy and apply that effectively. You need a content strategy, digital marketing strategy and website maintenance strategy.


Build SEO into the architecture: If you build the best website in the world, what's the use if no one sees it? Most of the websites on the internet receive visitors through organic search on search engines. As a business owner, your goal will be to get a maximum number of visitors to your website through various marketing strategies including free and paid sources. If you can get site visitors free of cost, there is nothing better than that. This is where SEO comes into play. If your website is built with all the SEO frameworks, there is a good chance that your website will rank much better on search engines compared to a website that has not taken care of SEO. Starting from mobile-friendliness to content volume to structured data implementation — there are a lot of elements that you need to pay close attention to when building a website. An experienced SEO consultant can help you with the right advice if your web developers are not familiar with it.


Choose the right technology: As long as you can make the website meet all the expectations like SEO, user experience, mobile-friendliness, content strategy etc, the technology doesn't really matter. However, when it comes to maintenance and future enhancements, the technology on which the website is built can be a big factor. If your web development company choose a technology or platform that are not common, you may find it difficult to maintain the site. It may be difficult to find programmers in future who knows the technology and work on future requirements. So it is advised to choose a technology that is widely adopted. One of the most common technologies used for web development is Php/Laravel/MySql combination.


Develop a Custom website: You have plenty of options to choose from — static HTML websites, template-based CMS solutions (like WordPress) or custom developed websites. Static websites are relatively easy to make and probably the cheapest option too. However, with static websites, you will be limited to the pages designed at the initial stage and will find it almost impossible to add new features in future. Template-based websites are easier to develop and come with hundreds of plugins to choose from to build a lot of common features into the website at a relatively low cost. However, templated based websites could become a headache to maintain. The plugins are an awesome way to add features to the site but can become outdated quickly and affect your website. If you are looking for a website that can complement the success of your business, I would strongly recommend the custom website development approach. This often comes with relatively high cost, a longer time to develop and a bit more expensive to host. However, it is worth it. If done correctly, custom developed websites can rank much better on search engines compared to static websites and template-based websites. But at the same time, chances of making mistakes are much higher on custom developed websites. This is why you need to look for an experienced web development agency in Dubai to develop custom websites.


List of Custom Web Development Agencies in Dubai
Below is a list of custom web development agencies in Dubai. This list is prepared after extensive research, however, the listing is not in any particular order. You may contact any of the companies listed below and ask for their credibility, previous work and company portfolio. If you are convinced, explain your requirements and ask for a quote.
1. SpiderWorks Technologies
Established in 2005 in Kochi, India, SpiderWorks is one of the leading custom web development agencies with a strong presence in Dubai. Some of the leading clients of SpiderWorks in Dubai includes Kiltons, CDA Audit, Aquaguard, Sage Education, Prime Global, Astute Attestation and many more. The company has over 30 employees in its back office in India and have the skills to build any complex web application. Solutions offered by SpiderWorks include custom website development, software development, mobile app development and digital marketing. SpiderWorks was founded by Tony John, a professional software architect who started his career in 1996. Tony spent the majority of his career life in the USA and his rich expertise in custom website development goes back to his work with the leading companies in the USA including BroadVision (the company which made e-commerce websites for companies like Walmart, Home Depot etc), Bank of America, Hewlett Packard and Omnicell.
Website: https://www.spiderworks.ae
2. VOFOX

Vofox is an American software development company with a strong presence in Dubai. Having an offshore development division in India with over 65 qualified teams including developers, testers and other IT experts, Vofox is a renowned software outsourcing company providing services not only in Dubai but all over the world. Whether you are looking to hire a remote software developer on an hourly basis or outsource your entire software requirement, Vofox has the right set of developers and resources required to execute any type of software product. If you are looking for an American company powered by Indian talents, Vofox is a good choice for you.
Website: https://www.vofoxusa.com

3. Verbanet Technologies LLC

Verbanet is a software development firm, which began its journey in 1999. With 20+ years of experience and 500+ projects in its portfolio, Verbat is probably one of the most established IT companies in Dubai. The company has strong expertise in Microsoft technologies, various open-source frameworks and mobility platforms. Verbanet has offices in Dubai, Abu Dhabi, Trivandrum (India), Pennsylvania (USA) and California (USA). Solutions offered by the company include custom web application development, software development, software testing, search engine optimisation and other digital marketing services.
Website: https://www.verbat.com/

4. Go-Gulf

Go-Gulf is a reputed custom development agency headquartered in Dubai. The global office in Dubai is handling the research, strategy setting, information architecture building, project management and some of the core development work. The main development is carried out in four development centres in Europe and the Subcontinent. Some of the core strengths of the company include Firm Adherence to the International Development Standards, Standard operating procedures to adapt corporate development, and outstanding communication for local and overseas Projects. Over the past several years, the company has served clients across the world and have prior experience in building world-class web applications. Established in 2005, Go-Gulf claims to be one of the most reputed custom web development companies in the UAE.
Website: https://www.go-gulf.ae/

5. emQube

emQube proudly claims that they have been building software and IT solutions for global companies from Dubai since 2002. That is almost 2 decades of business! The company specialises in website development, software development, mobile app development and other innovative software solutions. Also, the company has a few solid software products that have been widely used by companies across the globe. The product portfolio includes SalesPro (sales management solution), MovePro (a comprehensive software solution for movers and packers), ProjectPro (project management software), CAFM Pro (Facility management software) and a few more. The technologies that emQube works with include Android, Angular, Objective C, PHP, Microsoft, iOS and Lamp.
Website: https://emqube.com/

6. Code & Co

Code & Co is a reputed firm in Dubai, offering various services including custom website development, mobile application development, web hosting, software solutions and more. In addition to custom-tailored websites, Code & Co also offers CMS based websites, e-commerce applications, digital marketing and other IT solutions. With offices in Dubai and New Jersey, the company has been serving clients not only in UAE but in foreign countries as well.
Website: https://www.codeandco.ae

7. ParamInfo

ParamInfo is a fast-growing IT solutions company that offers services including web development, custom software development, app development and digital marketing. The company claims to have experienced and certified programmers in various technologies. With back-office facilities and development centres in Bangalore and Hyderabad, ParamInfo offers cost-effective solutions to clients in Dubai and other emirates of the UAE. The company also offers a range of CRM and ERP solutions. Other services provided by ParamInfo includes IT security solutions, custom software development, digital marketing, web hosting and mobile app development.
Website: www.paraminfo.com

8. Canrone

Canrone Software LLP, incorporated in 2014, has helped several companies in Dubai to improve their business with the help of a professional website. The broad range of services and solutions offered by Canrone includes e-Business solutions, e-Commerce Applications, web design, custom website development, website maintenance, web hosting, Content Management Systems (CMS), ERP solutions, Customized Software Development, Product development, Online Marketing, Branding, mobile app development, Search engine optimization and quality testing.
Website: https://www.canrone.com/

Conclusion

There are several custom website development companies in Dubai. The majority of these companies have back-office and development centres in India or other locations. If you are looking for a web development company for your business in Dubai, do your research and choose the best company for you. Keep in mind this list of best custom web development companies in Dubai may not be a comprehensive list. I have done some research and shortlisted the best ones I thought would be helpful for others as well. If I missed any good companies that deserve a place in this list, feel free to comment here and I will be happy to review them.
One important point to consider before you hire a company to develop your website is, to check whether that company has its own development team or outsource the work to someone else. I would strongly recommend you choose a company which has its own development team. Also, it would be a good idea to choose a company which is specialising in digital marketing as well. A development company that has expertise in SEO will be able to do a good job regarding an SEO focused website, which will be helpful for your website in the future.