UAE's Online Business Listing Directory Websites

Find out a list of the most trusted online business directories in the UAE. Find your favourite business directory and add your businesses in a specific geographical area that improves visibility.


Business directories are the interface that connects a customer with a business. Location-based info regarding the services available nearby will be useful for the client. In turn, it would augment the business probabilities for the entity. You are making a mistake if your business is not listed in an online directory.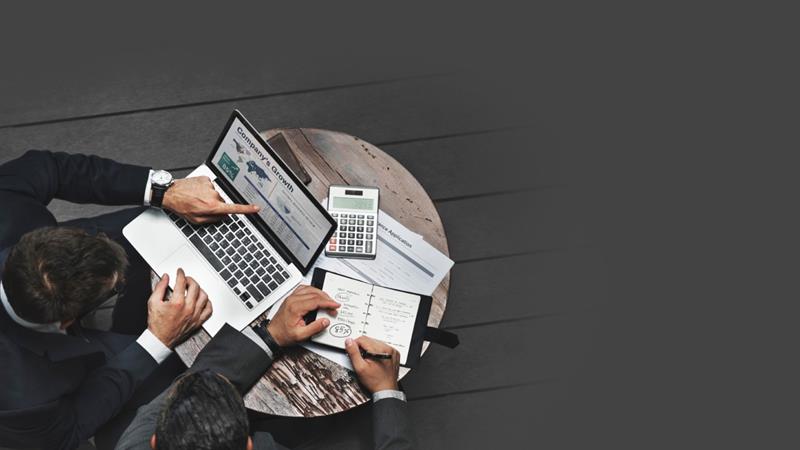 Just listing your company details in any of the online directories may not be helpful. It should have enough hits or adequate site visits by potential users. So, the business will be displayed to as many individuals as possible. Listed here are the top 5 online business listing directories in UAE for you to explore business listing possibilities. Having your presence in the directory will amplify the online visibility and direct as many customers to your firm as possible.
The list of top 5 business listing directories is prepared by our team after examining varying parameters like ease of use, user engagement, and quick results.
1. Reach UAE



Reach UAE is a well-designed directory with all the business arranged in a systematic manner. You can find all the info concerning diverse businesses and brands located in the UAE. Connecting the user with the business brilliantly, Reach UAE has gained a credible presence among the business directories.




The user-friendly UI is what makes the directory helpful and efficient. The client can obtain all the data about the specific business available in the region he or she is looking into. They also offer an offline directory. Reach UAE directory can be used by customers, exporters, traders, and anyone who seeks information on businesses and brands. You may think of listing your entity in Reach UAE to obtain optimal reach and sales.


Website - https://reachuae.com/

2. Yellow Pages



Etisalat Yellow Pages is another registered online business directory that comprises businesses, companies, organizations, and services across the UAE. The team verifies all the data about the company before placing those in the directory. A person looking for a product, service, or maintenance support can get the requisite details instantly. Furthermore, the location-based results are beneficial for the customer to choose a convenient one from the list.




Let the business be B2B, B2C, or Online. Yellow Pages would help it to be highlighted to prospective users. Engaging website arrangement and ease of usage have been attracting users to this directory. Alphabetical arrangement of businesses and services is advantageous for search. Yellow Pages is the second best online business directory in the country, as per our studies.


Website - https://www.yellowpages.ae/

3. Yello
Yello promises to maximize your online reach and exalt business prospects. Having a wide presence and credible presence in the Search Engine Result Page (SERP), Yello remains one of the top online directories in the UAE. The directory guarantees to improve your visibility online.

By ushering new customers to your website, the directory will help in generating more traffic. The option to review a company offers great conversion possibilities. However, you must ensure that your company has an optimistic online reputation, to reap benefits from reviews.
Website - https://www.yello.ae/

4. UAE Business Directory



UAE Business Directory lists local and international brands, products, and companies. The directory includes companies located in Dubai, Abu Dhabi, Ras Al Khaimah, Sharjah, etc. The plethora of entities listed gives extensive options for the customers to choose from. Having detailed information including description, contact details, direct website links, and business location of the companies UAE Business Directory plays a pivotal role in guiding the client to a business.




The directory provides two types of lists, viz. Basic Listing and Featured Listing. The annual fee would depend on the listing you choose. The featured listing provides some advanced facilities that are favorable to communicate about the business with potential users.


Website - https://www.uaeonlinedirectory.com/

5. LocalSearch



Owned by Local Media, a Limited Liability Company (LLC) in UAE, LocalSearch states itself to be the pioneer in local search. In addition to extending directory services to companies, it provides digital marketing solutions. Local Media has been serving organizations and entities in the government, semi-government and private sectors.




Came into existence in 2014, the directory comprises numerous entities located in the UAE. Customers depend on LocalSearch to search for companies offering varying services and products. Listing your company in the directory would aid in displaying your entity to users from the regions where you serve.


Website - https://localsearch.ae/en

Why You Should Use Online Business Listing Directory?
UAE renders exceptional growth prospects to businesses. This has led to a surge in companies operating in the country. As is the case, you will find several companies offering the same product or services. Therefore, it is essential to reach out to customers who are looking for the service or product offered by your company. It will simply multiply the conversion probabilities.
Listing your business in an online directory is necessary to obtain the highest visibility, optimal reach, and excellent conversions, leading to business growth.