List of Web Designing Companies in Dubai

Dubai is one of the most sought-after destinations for web design technologies and popular as a hotbed of global businesses for outsourcing their operations to the region. Check out the list of top web design companies in Dubai.


You think of Dubai and you imagine an opulent, fast-paced city with its sky-high infrastructure, palm-lined coasts, and sandy dunes. But what you also reckon with Dubai is how it is one of the fastest-growing business hubs in the world. Dubai is the hotbed of IT infrastructure development on a global scale and has, unsurprisingly, some of the leading web designing companies in the world.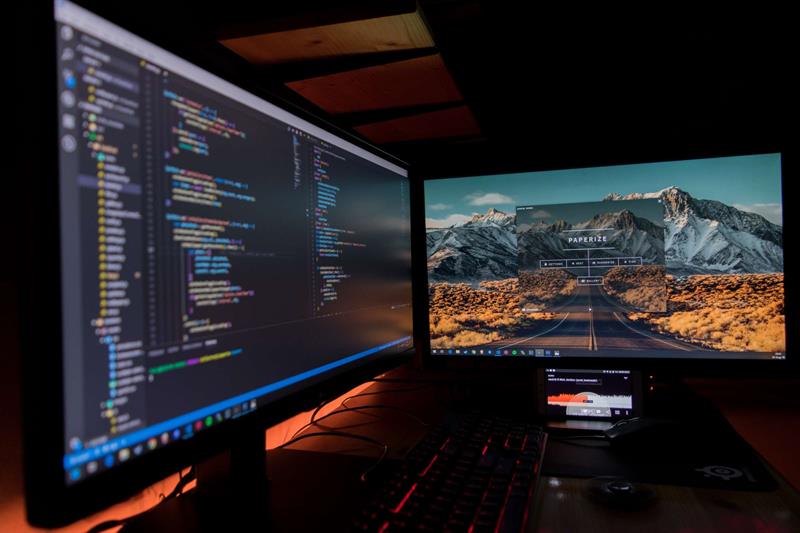 Among the multitude of web designing companies in the Middle East, we have compiled a list of the best of the best. If you are on the search for a web designing company in Dubai, take a look below:
List of Web Designing Companies in Dubai
SpiderWorks Technologies



One of the leading digital marketing companies in India and Dubai, SpiderWorks Technologies was established in 2005 by one of the tech bigwigs in India, Mr. Tony John. SpiderWorks offers custom website designing services that are interactive, user-friendly, and moreover aesthetically pleasing, across every business vertical and model. More than just a digital marketing firm, SpiderWorks has carved a name for itself as one of the best web designing and development companies in no time and is much sought after for its impeccable customer-centric services and top-notch performance. If you're looking for an affordable web design solution with no compromise on quality, SpiderWorks is the choice for you.


Website: https://www.spiderworks.ae/

Nexa



For well over a decade and 500 odd projects later, Nexa has been showcasing its prowess as one of the top web designing and development companies in Dubai. Nexa has been at the forefront of transforming the web designing segment in Dubai ever since its inception in 2005. Not just in the field of web designing, Nexa is primarily a digital marketing company that undertakes search engine optimization, social media management, content marketing, digital marketing strategy as well as website and mobile app development services. Connect with Nexa for high-quality services at affordable rates.


Website: https://www.digitalnexa.com/

Element 8



Taking web designing to a whole new level, Element 8 is a team of digital marketing specialists based out of the UAE, whose web designing skills have taken the Gulf by storm. Ever since 2010, the company has accrued a host of reputable clients and projects to its name such as AIX Investment Group, Magento Ecommerce Store, Friends of Cancer Patients, Emirates National Investment to name a few. Element 8 provides web design services using Python, PHP, ASP.net, HTML5, or even full animated sites integrated with APIs, using either Python Django CMS (Content Management System) or another popular open-source CMS such as WordPress, Umbraco, or Drupal.


Website: https://www.element8.ae/

Grafdom



Grafdom is an award-winning web design company based in the Middle East, that offers social media marketing, website development, photography, and video production services. A digital marketing agency first and foremost, Grafdom has been in existence for over 15 years and has garnered a strong presence all across Dubai, Abu Dhabi, Doha, Riyadh, Jeddah, and Kuwait. Some of their notable clients include Albinora Consulting, Ahsan Solutions, and Hegartech System - associations that have bolstered their growth to the top rung. In addition to all these, Grafdom can also be attributed to being the owner of highly influential community sites in the UAE, such as Edarabia and Medarabia.


Website: https://www.grafdom.com/

Red Spider



Web and Design solutions par excellence is Red Spider's forte. Established over 10 years ago in Dubai, Red Spider is one of the fastest-growing web design and development companies in the Gulf. Providing a wide array of services viz. CMS, SEO, Email & SMS Marketing, Domain, Hosting, Consultancy, and a host of other E-commerce solutions, Red Spider has served prestigious clients such as Premier Bank, Award Deli, Juba Express, Laperse Royal Tea, and Sharjah Healthcare City. If you are on the lookout for a web designing company that offers the best quality services at competitive prices, look no further contact Red Spider today.


Website: https://www.redspider.ae/

Code & Co



An all-rounder in the digital marketing sphere in Dubai, Code & Co has made a name for themselves as one of the web designing companies to look out for in the Business Bay area. Headquartered in Dubai with offices in Australia and San Jose, Code & Co provides web designing, web development, bespoke CRM solutions, web and mobile applications, eCommerce websites, SEO, digital marketing, and branding solutions for a host of clients across the world. If eye-catchy and high-quality website solutions are on your mind, Code & Co is the right choice for you.


Website: https://www.codeandco.ae/

Notion Technologies



Notion Technologies is a website design agency based in Dubai which was originally conceptualized in India in the year 2007. Visually captivating and impressive websites are their forte and their project portfolio is testimony to that. A website and app development company at heart, Notion Technologies has received numerous accolades and awards for its performance and service. To get connected with the best in the field, contact Notion Technologies today.


Website: https://www.notiontechnologies.com/ae/

Global Media Insight(GMI)



Global Media Insight, more popularly known as GMI, is one of the foremost web design and development companies in the Middle East. Started in 2001, GMI has served clients ranging from Fortune 500 companies to regional and small business groups in Dubai for the past 20 years. With a project portfolio of more than 1250 websites, GMI is your go-to web design solution provider if what you are looking for is class, reasonable rates, and a proven track record.


Website: https://www.globalmediainsight.com/web-design-services

Cacti Media



A close-knit team of web designers, developers, project managers, and marketers Cacti Media is a result-oriented and performance-driven web design company, based in Dubai. With a stunning portfolio of clients such as Deyaar, Masdar News, Zayed Sustainability Prize, Coco Jalila, 1915, and BuyAnyInsurance to name a few, Cacti Media is here to deliver impressive results that suit your brand. The experience and nuance they have gathered in the 15 odd years in the playing field reflect in every project they take up, by delivering compelling and outstanding websites.


Website: https://www.cactimedia.ae/

Royex Technologies



Royex Technologies is a web design and development company in Dubai offering web, app, and design solutions in the Middle East as well as in India and Bangladesh. With a team of highly skilled and qualified personnel, combined with an unfailing work ethic, Royex has garnered a loyal client base through the years. Started in 2013, Royex Technologies provides a plethora of services viz. web and mobile app development, CMS, Branding, Security and Vulnerability Testing, AI solutions in addition to website design and development. Connect with Royex for affordable and comprehensive web design solutions for your business.


Website: https://www.royex.ae/services/web-design-company-in-dubai

Conclusion:
This is a quick list of the best web designing companies based in Dubai, not an exhaustive one. In a booming business market like Dubai, staying afloat the cutthroat competition is no mean feat. These companies are some that you can depend on for meeting your web design and development needs.