Top Hyperbaric Oxygen Therapy Centres In UAE

Hyperbaric oxygen therapy, or HBOT, is a method to enhance your brain cognitive capabilities, immunity system and physical abilities. Here is the list of top Hyperbaric Oxygen Therapy centres in the UAE that have certified hyperbaric medicine facilities with high end infrastructures.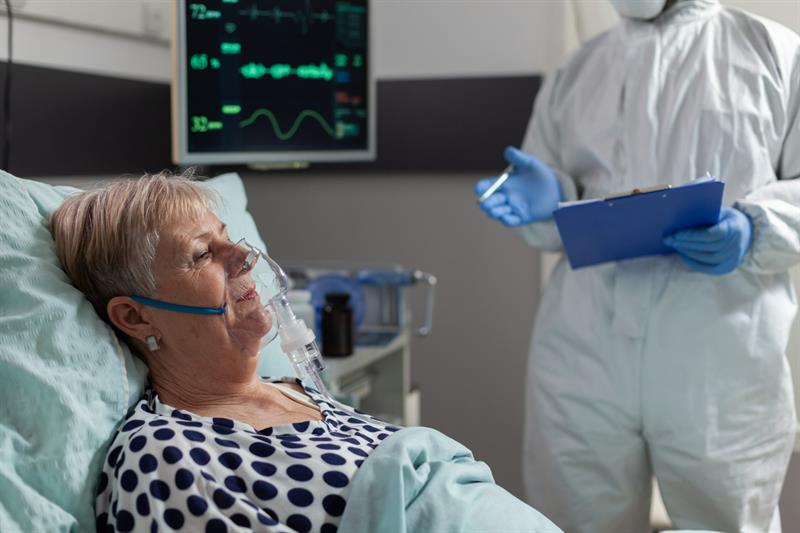 For people seeking quality Hyperbaric Oxygen therapy, Dubai is one of the top places in the world. Dubai is a centre for sophisticated healthcare services, high-quality medical treatment, and Hyperbaric Oxygen treatment at an inexpensive price. The Dubai Hyperbaric Medicine Hospital is one of the city's most impressive medical institutions, offering patients world-class medical care. Dubai's diagnostic, treatment, and preventive health services are on par with those provided by the world's best hospitals. The hospitals in Dubai have good infrastructure that supports the innovative services they provide.

In comparison to other nations around the world, the cost of hyperbaric oxygen therapy in Dubai is very low. This is one of the main reasons why thousands of individuals from all over the world choose to seek medical treatment in Dubai. However, choosing an appropriate hospital for treatment for a foreign patient can be difficult. Here is a list of top hyperbaric oxygen therapy centres in UAE that have accredited and certified Hyperbaric Medicine facilities with high-end infrastructure and cutting-edge equipment:

AVIV clinic

Aviv Clinic is one of the top Hyperbaric Oxygen therapy centres in the UAE. The Aviv Medical Program was founded by Dr. Shai Efrati, head of the Sagol Center for Hyperbaric Medicine and Research at the Shamir Medical Center, one of Israel's leading teaching hospitals. The Aviv Medical Program includes proprietary Hyperbaric Oxygen Therapy (HBOT), a patented cognitive and physical training programme, and individualized dietary coaching, all of which are enhanced with advanced data analytics technologies. With three pressure cells, each with 28 seats, the 7,000 square metre Clinic is one of the world's largest hyperbaric therapy centres.

The state-of-the-art hyperbaric chamber centre is complimented by practitioners from a variety of medical disciplines who have extensive experience and provide excellent service. The 7,000 square metre Clinic combines cutting-edge medical technology with an exceptional patient experience and service. The Aviv Protocol has been researched and developed by Aviv's team of scientists for over a decade, with large-scale clinical trials and peer-reviewed papers proving the benefits of the Aviv Medical Program.

AL ZAHRA Hospital

Al Zahra Private Hospital Dubai is a world-class medical centre with national and international accreditations that provide tertiary treatment in a variety of specialties. The state-of-the-art hospital, which has a capacity of 187 beds, provides a wide range of health services to patients, focusing on clinical outcomes through evidence-based medicine.

The facility was constructed using cutting-edge technology, and the ambulance services are well-equipped, with DCAS (Dubai Corporation for Ambulance Service) and RTA Level 5 accreditation for adult, pediatric, and neonatal emergencies, as well as patient transport to and from the hospitals. AZHD aspires to provide the finest quality world-class healthcare while maintaining an unrivaled degree of hospitality.

NMC Healthcare

The NMC Royal Hospital at Dubai Investments Park (DIP) is a multi-specialty flagship hospital that provides advanced and tertiary care. For the past 46 years, NMC Healthcare has been serving patients from all over the world as the leading private healthcare group in the UAE. The hospital, which places a strong emphasis on providing high-quality, dependable healthcare, provides effective treatment alternatives to both UAE and international patients.
The facility has received various quality certifications and accolades, including accreditation from Joint Commission International (JCI), one of the most prestigious healthcare organization certifications in the United States, and the World Endoscopy Organization. The hospital is committed to providing high-quality care to all patients, with a focus on cutting-edge techniques, modern technologies, patient safety, clinical excellence, teamwork, and tailored care options.

Thumbay Hospital

Thumbay Hospital in Dubai is a world-class multi-specialty hospital in Dubai that offers a wide range of medical treatments. It is part of the Thumbay Group, which is one of the region's leading healthcare providers. The 150-bed facility is state-of-the-art and provides outstanding outpatient, inpatient, and critical care services to all patients. The hospital has treated patients from over 175 different countries and employs a varied workforce of over 20 different nationalities. The hospital has built a name for itself in the industry by providing international-level quality clinical treatment delivered by the hospital's medical experts, nurses, and support staff.

Burjeel Medical City

VPS Healthcare owns Burjeel Medical City, which is a prominent health centre and one of the leading hyperbaric oxygen therapy centres in UAE. It's a 400-bed, 1,200,000-square-foot hospital that offers a variety of high-end services in a variety of specialties. The hospital sits in Mohammed Bin Zayed City, in the heart of Abu Dhabi's core area, and was built according to Abu Dhabi's Department of Health's plans. It is part of a network that includes 24 multi-specialty hospitals and 125 healthcare centres located throughout the Middle East, North Africa, Europe, and India.

The hospital has specialized in cutting-edge medical equipment and offers cutting-edge procedures, such as the newest non-surgical and minimally invasive arthroscopic techniques for treating sports injuries and a variety of orthopedic disorders. Burjeel Medical City is rapidly advancing to become a global leader in cancer genomics research, clinical approaches, and the development of biomarker-driven therapies.